Theo Beisch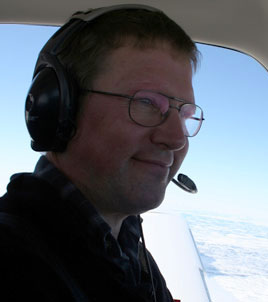 Dipl.-Ing. ATP CFII
Founder and Managing Director
My entrepreneurial roots span information technology and computer sciences from the first days of computer graphics and PC industry in the early 80's with a successful IPO in the late 90's, quite turbulent times during the internet bubble burst period to latest founding SimplyFlying, focused on developing avionics solutions for the general aviation market.
Aviation related my experience dates back almost 30 years since earning the first pilot license and 2500+ hours of flight time, about 1000 hours in Cirrus SR2x. Included are many Atlantic crossings in light singles and twins. I today hold US ATP and flight instructor instrument licenses.
My first SR22 experience goes back to 2003 and the G1 SR22. A friend, whom I had inspired to get his pilot's license a few years before, purchased a brand new G1 SR22 from the factory in Duluth. Too busy while running his public company to make the Atlantic crossing to Europe I jumped in to take care of aircraft acceptance and ferry flight for him, as I already had done this trip several times. That's how, simply said, 'Cirrus just got me'. Coming from a different industry and used to fast paced innovation and permanent adoption of new technologies, I was thrilled to see what finally had started to arrive and became possible in modern general aviation aircraft design and especially in avionics.
After many hours in Entegra based late G1 and early G2 SR22 the ideas for SimplyFlying and in sequence EMAXplus™ were born.